Ciena's advanced technology and superior service enabled it to achieve a competitive advantage. They now wanted to spread the word about their newest products and services to a wider audience.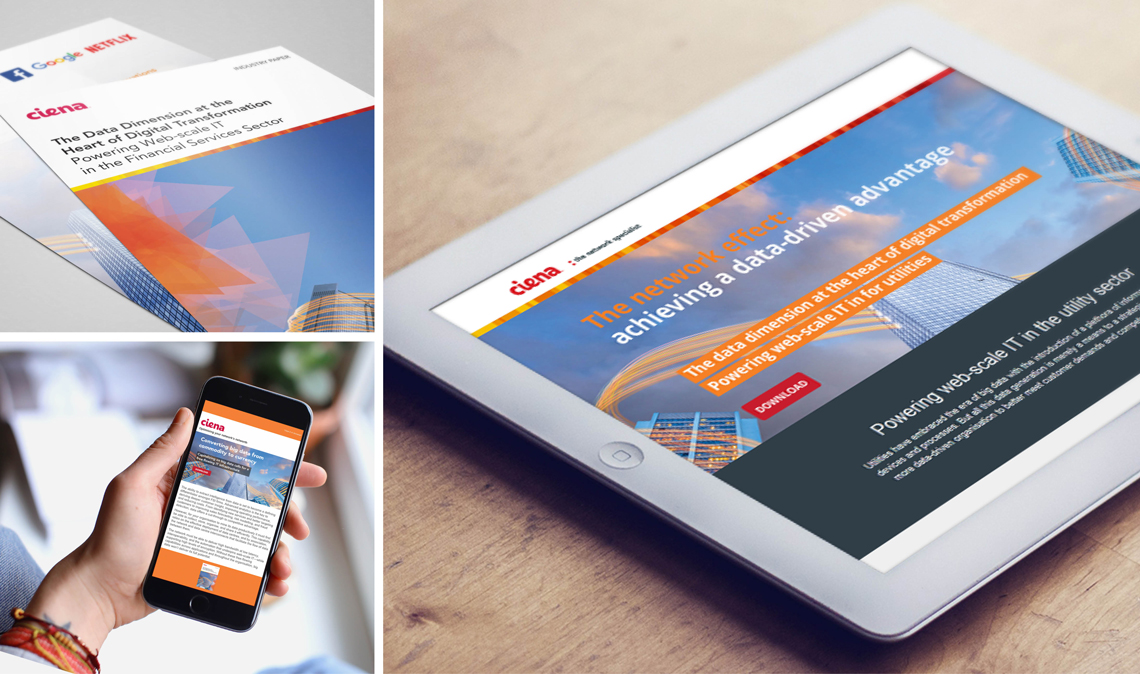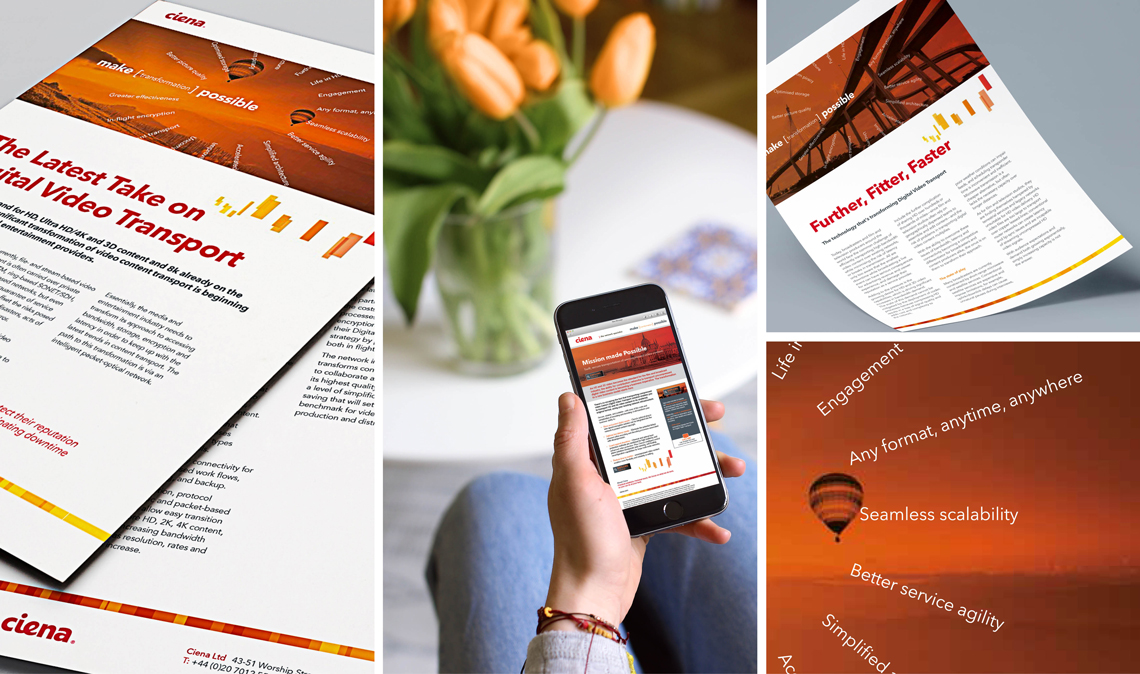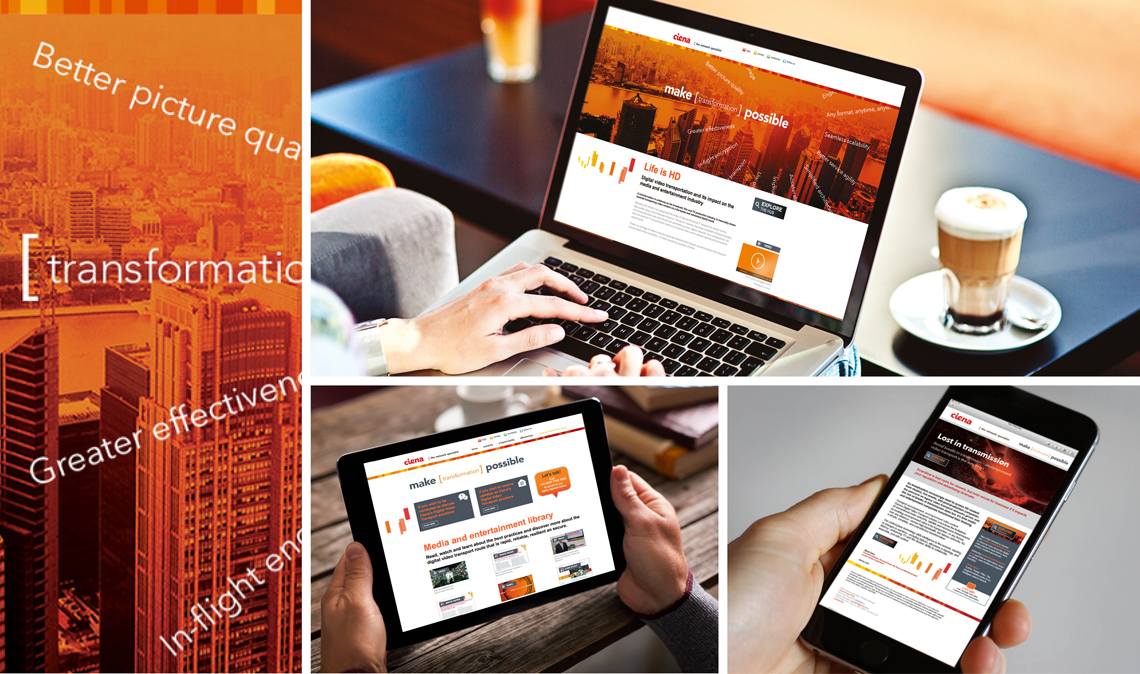 Market matters
Objective
Develop a series of integrated campaigns to target key vertical sectors including finance, government and media, to be deployed directly and also via channel partners.
Delivery
Traditionally Ciena engaged with a purely technical audience. They now wanted to broaden their engagement with other members of the C-suite and decision making unit. Rather than drive engagement to the corporate website (where a diverse range of audiences were served with a wide portfolio of solutions) a series of content hubs were created. Traffic was driven to these hubs through a suite of integrated campaigns that involved email and social marketing, along with PR and events.
Content was produced and repurposed to deliver information at varying degrees of complexity - from detailed articles to shorter blogs. In the same way, different issues were explored, from financial to technical, to enable the diverse audiences to self-serve the topics of most relevance.
Some elements of the campaign produced interactive content for audiences to engage with by creating personalised overviews of their individual circumstances.
Outcome
As well as serving their immediate purpose, the content hubs established themselves as useful longer term platforms. This has enabled the organisation to move from short-term tactical activity to building a more sustainable relationship-based marketing model.
Marketing partners
"Working on both direct vertical and partner marketing, Origin consistency deliver even when faced with the most demanding of briefs. We know we can rely on them for both clear thinking and creative vision."

Ciena