Sign up to our e-newsletter for more information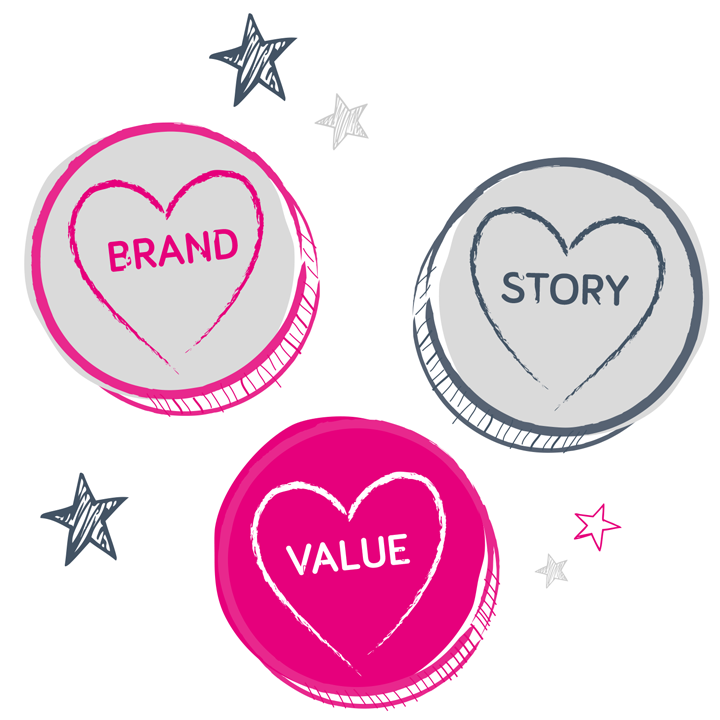 Winning hearts and minds
Successful B2B brands continually listen and respond to their audiences. They don't simply shout about themselves, hoping to get heard. It's about connecting with people by telling a story that relates to them. Building relationships based on a mutual interest.
How do your products and services serve your customers' needs? How does this make their lives easier? What else could it do for them? Your brand is integral to everything you say and do.
We know the right questions to ask and how to get the right answers to uncover your brand's true value, the thing that will make your audience sit up and listen. We know branding comes in many guises, from brand new to brand evolution, and we're ready - whatever your challenge.
BRAND
GENERATION
Great brands start with great names but this is just the beginning. The dimensions and complexities are many and varied - we'll help you navigate them.
BRAND STORY
Your positioning, proposition, difference, value, mission and vision - we'll help you stand and deliver your brand's unique story.
BRAND IDENTITY /
LOGO DESIGNN
The search for the perfect logo is often surrounded by subjectivity - we'll strip this away and replace it with objectivity and rational thinking.
BRAND LOOK AND FEEL /
BRAND GUIDELINES
Creative with capacity – guidance as a guardian. The creative dimensions that bring your brand to life - we'll create the world beyond the logo.
BRAND
ENGAGEMENT
Your brand should be an ongoing conversation with employees, customers, investors and influencers - we'll help you build messaging that is relevant, clear, consistent and compelling.
Giving the brand a new direction
TRAVELPORT
Today's brands need to articulate big ideas, with the business delivering them in reality across every aspect of their activity. Travelport sought an approach that embodied this principle.
Read more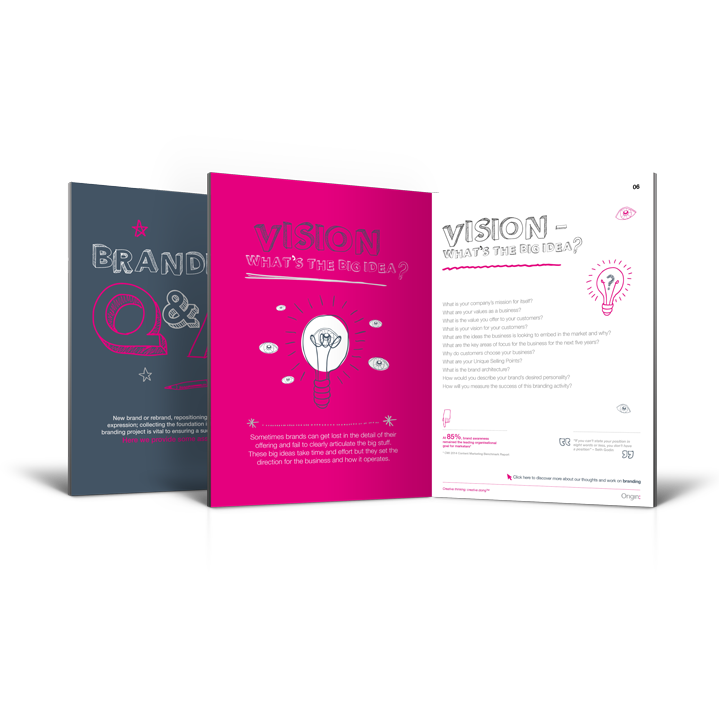 Brand matters
Branding is a pretty all-encompassing term and can mean different things to different people. From repositioning or redefining your value or proposition, through to the more creative aspects of a new logo or look and feel.
Brand awareness and engagement, along with customer experience, can also be included in the mix. It's important to manage expectations of what can be achieved by making changes in one area without making changes in another.
Whichever area you are considering, getting the answers you're looking for relies upon asking the right questions in the first place. Branding Q&A is a workbook and guide that introduces a way of exploring your brand to help you create a firm foundation upon which to build.
Read more