Defining, differentiating and communicating a vision for a brand and its products for one of the world's leading travel technology companies.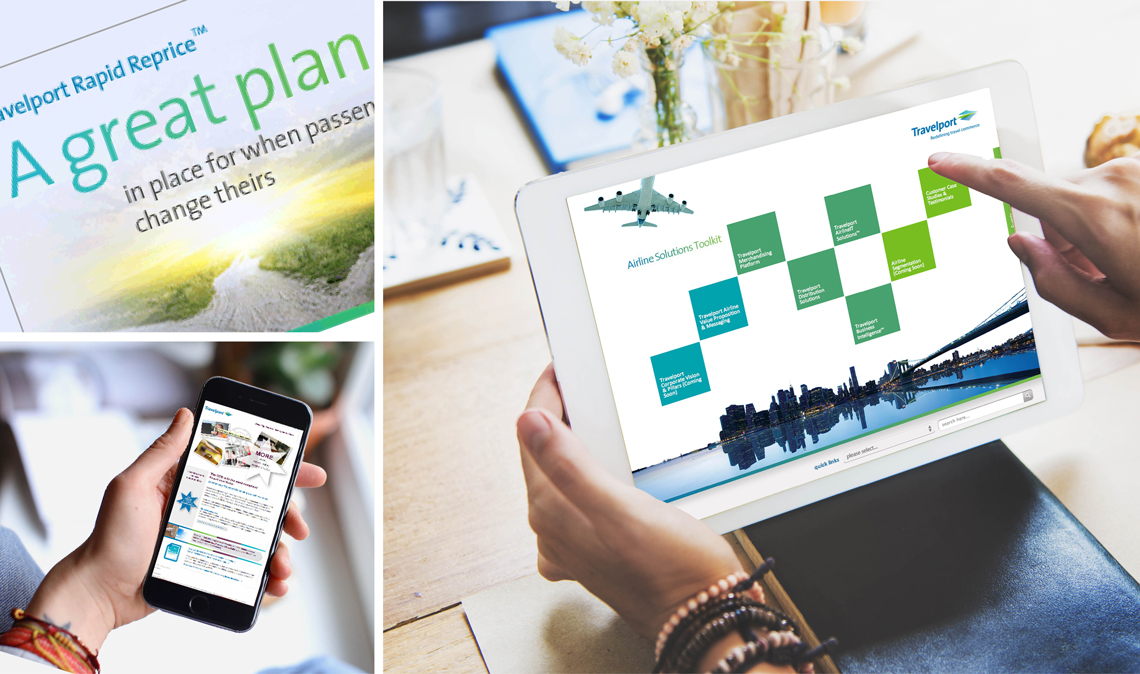 <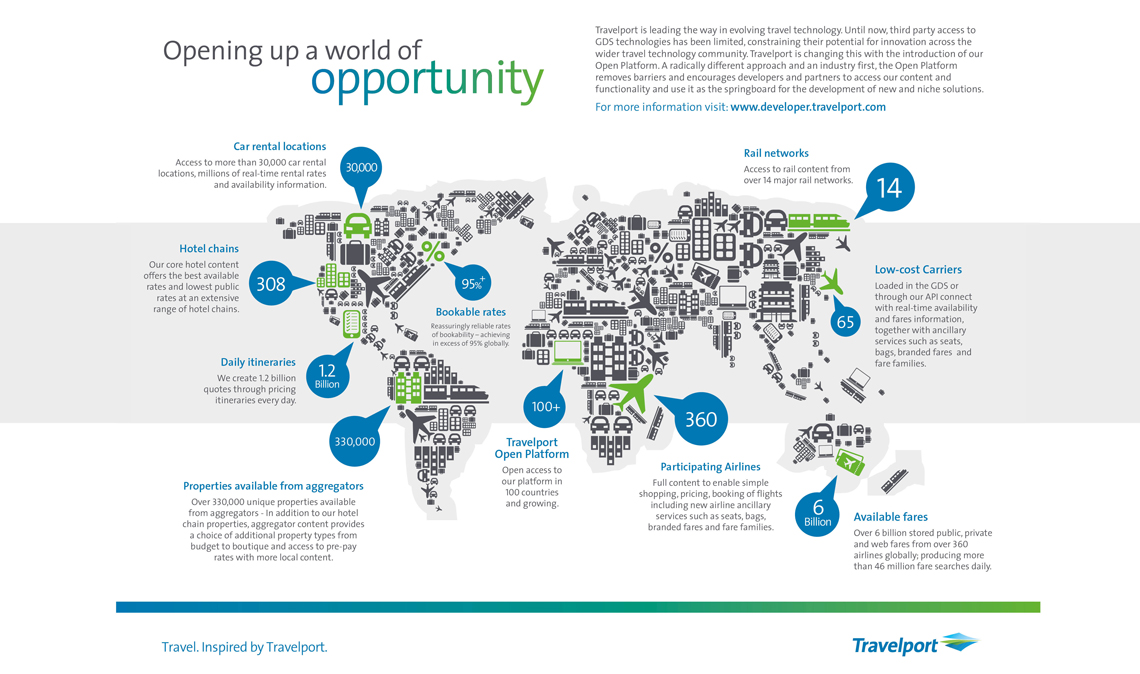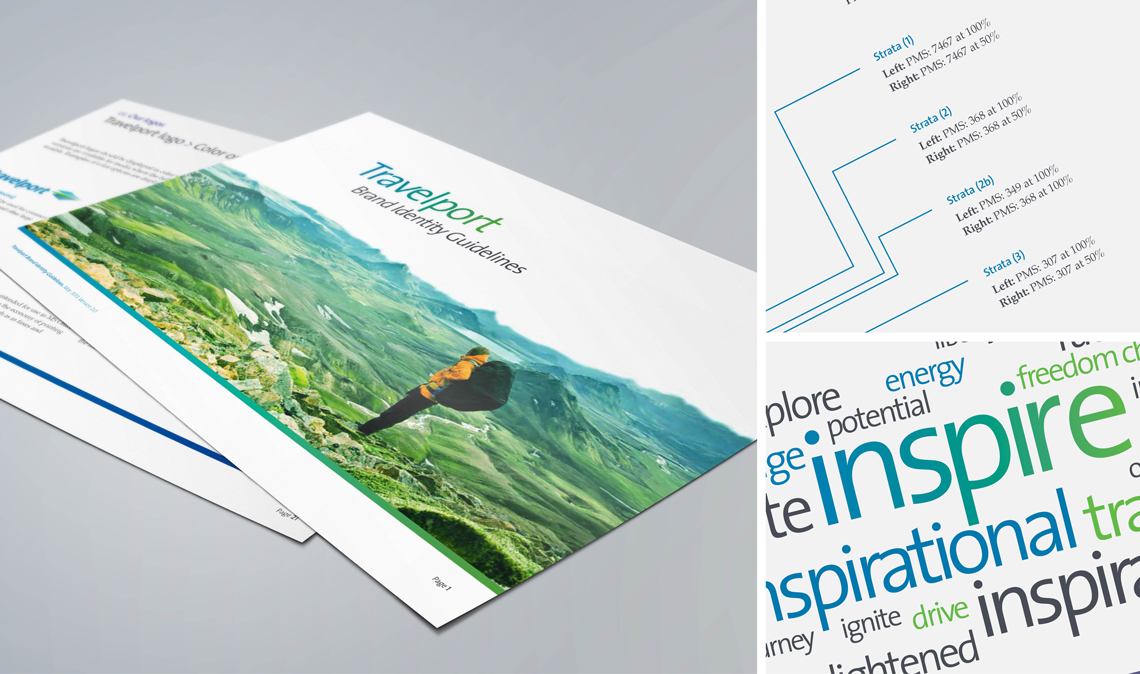 Giving the brand a new direction
Objective
To create a differentiated platform and proposition for the brand and evolve engagement from product-led to audience-led solutions.
Delivery
Different audiences have different drivers so we began by conducting a strategic review of the brand's proposition. This process enabled us to identify an opportunity to align Travelport's varied service offerings behind a series of pillars based on their audiences' priorities. With this done, a new brand platform was developed: "Travel. Inspired by Travelport".
This sat above the pillars, conveying the direction the business was taking and the initiatives the company was deploying to deliver a tangible difference to their customers in all channels. To support this with a new look and feel, we employed a fresh and distinctive visual approach across a host of new content in different media, including video and interactive content. We then developed a series of engagement programmes to target specific audiences.
Outcome
The global launch was greeted with wide acclaim by both internal and external audiences. The brand established a clear differentiation for itself, enabling it to gain a competitive advantage and elevate its position in the market.
A journey shared
Origin has delivered both strategic insight and creative execution across the brand as well as in a range of media. They champion new ideas and offer a level of support that adds real value in all aspects of our work with them.

TRAVELPORT