The HR market is often full of the humdrum. A rebrand gave Lumesse the opportunity to disrupt and differentiate.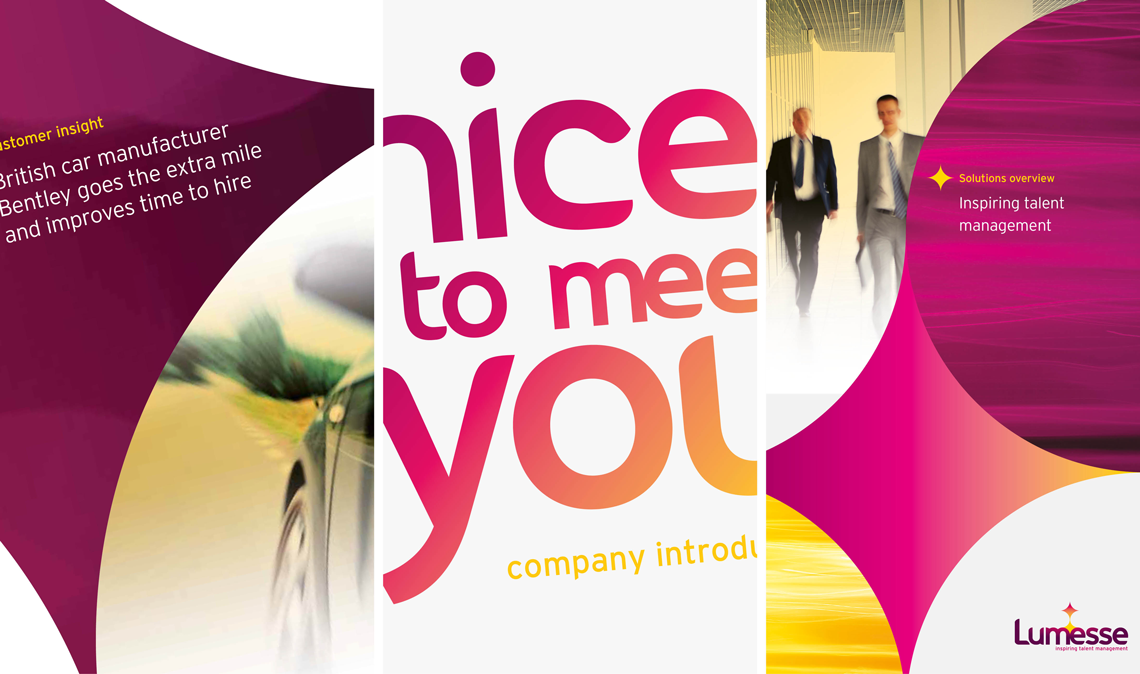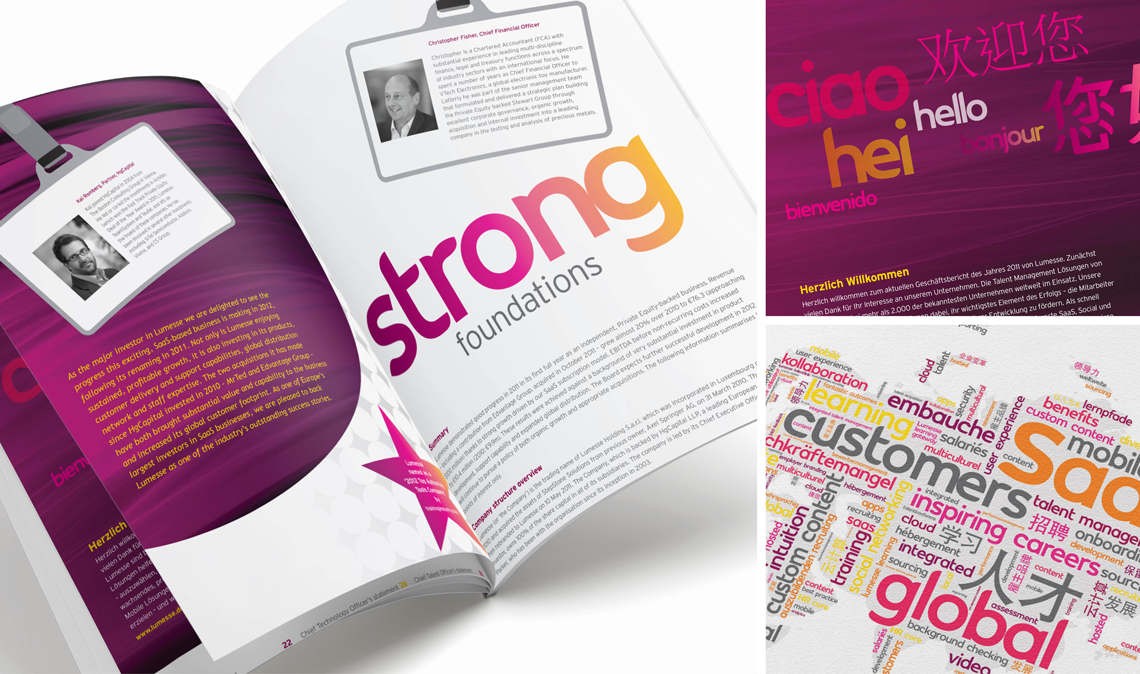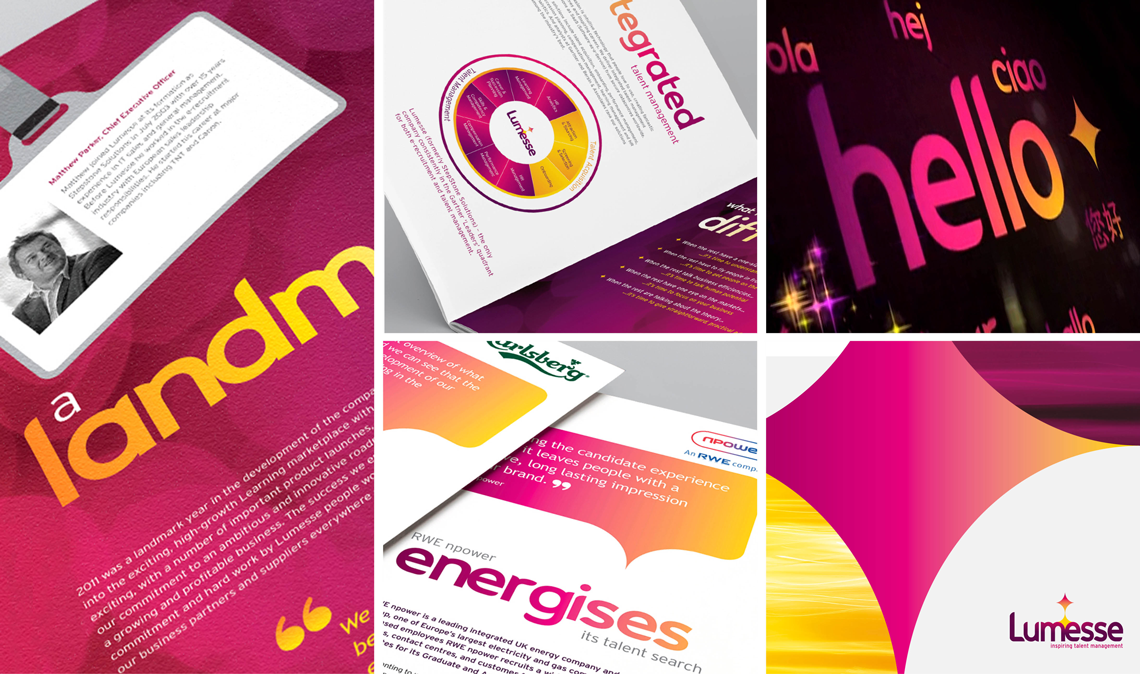 Lighting up the brand
Objective
To help develop and apply a distinctive, flexible and practical new look and feel across the company's digital and printed content.
Delivery
A change of name is a dramatic decision for any business and one that requires considerable investment in time, effort and budget. Having established its new identity - 'Lumesse' - it was time to apply it.
The company had an extensive library of diverse content including product and solution literature, case studies, reports, research and white papers. Alongside all these were a number of pieces of corporate content, such as overviews, reports and accounts.
Almost all of these items had to be re-branded and then executed in multiple languages. We also worked on internal reception and meeting areas, as well as branding materials for their attendance at a series of events.
Outcome
A dramatic and disruptive look and feel quickly raised the profile of the brand in what was a traditional and reserved market. This enabled the company to gain and maintain the attention of their audience, building the brand into a respected authority in the recruitment and talent management sector.
Shining light
"With a really demanding deadline Origin brought both creativity and practicality to every task and worked tirelessly to deliver a huge volume of work in a very short space of time – thanks guys!"

Lumesse