Sign up to our e-newsletter for more information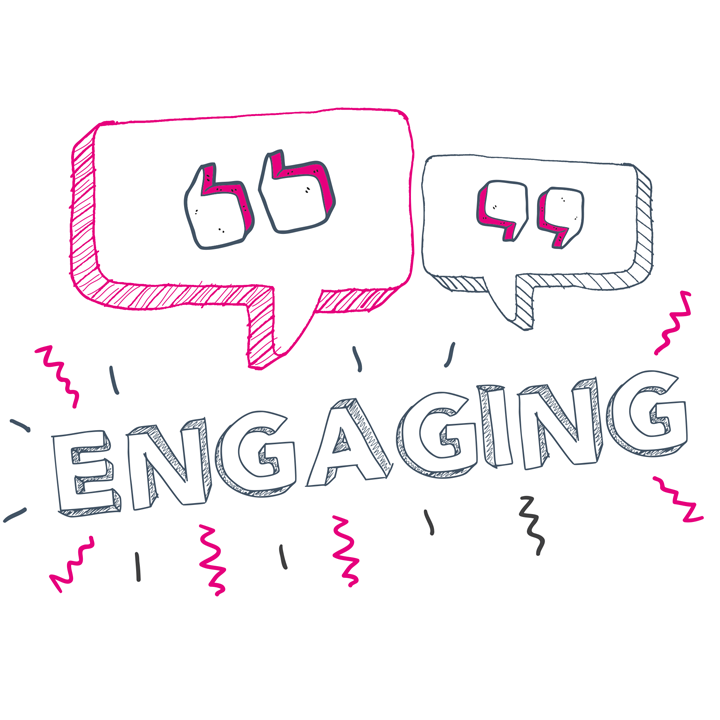 Connected conversations
Bombarded with messages, audiences have become desensitised to marketing they see as invasive or irrelevant. Audiences are also increasingly selective of how, where and when they engage with brands.
Successful engagement relies on multiple dimensions. The message, creative, data, calls to action, processes, and sales engagement, all aligned to make the most of every hard-earned lead.
We've moved on from traditional campaign models to delivering a more sustainable conversational approach that showcases your brand's value and understanding of its customers and resonates across multiple channels and media. There is still a place for tactical single-minded campaigns within this, it does not have to be big to be beautiful.
We'll plan, create, execute and measure what matters, to learn and continually improve every aspect of the engagement process in order to drive efficiency and deliver results.
E & D Mail
Direct marketing is targeted, subject and stage specific – and measured. It's online and off. Creative, content, data, technology and analysis are all vital elements in the pursuit of engagement - we'll get you in all the right inboxes.
Social media marketing
Savvy brands know it pays to be social. There's as much to be gained from listening as speaking. Social selling is creating a hybrid of sales and marketing and influencer relations; earned, shared and paid content are ever-more integrated - we'll make you a social animal!
Search marketing
The lines have been blurred. The correlation and complexity of content on site and off grows ever more entwined - we'll help you achieve optimal performance.
On & offline advertising
The channel and media opportunities are seemingly endless and increasingly intelligent. From paid search and the humble banner ad, to video and behavioural retargeting - we'll get your brand the attention it deserves.
Content syndication
Great content deserves to be seen and shared. Relying on traffic through your own channels is a missed opportunity – we'll spread the word to grow exposure and engagement.
Events
On screen, online, on demand, on stage. On your own or in a crowd - we'll make sure you're the star of the show.
Creating context amongst confusion
CIENA
The technology industry loves an acronym. It can be guilty of getting lost in a meaningless language of its own, when what's needed is clarity and context.
Read more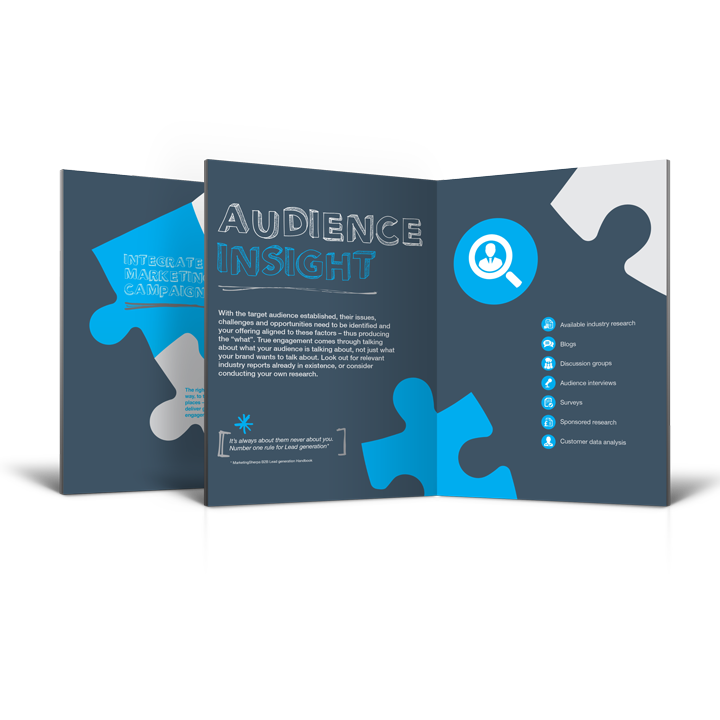 Driving engagement though integration
Most campaigns now use a mix of owned, paid and earned channels and deploy different media in each. But few budgets allow businesses to do them all. The most effective campaigns have clear focus and objectives for each, that combine to deliver a common goal.
The traditional short-term campaign model is being replaced with a medium-term conversation model that is united around a common theme. This delivers a more sustainable approach, where the cumulative impact builds to deepen market penetration and engagement.
The Integrated Campaign guide looks at the key elements to consider when planning a campaign. Used in conjunction with the Integrated Campaign Briefing guide, these components build a strong foundation from which to generate success from your next campaign.
Read more