Sign up to our e-newsletter for more information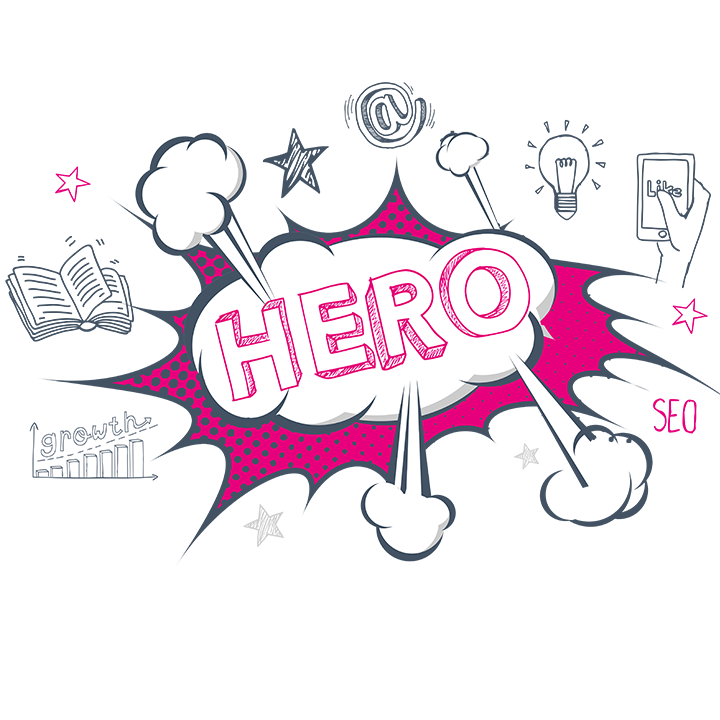 Content that makes your customer the hero
The demand for content seems to grow exponentially and brands can be in a rush to say something – say anything. This leads to them surrounding themselves with white noise when wise words would serve them better.
For your brand's story to be heard, your content marketing needs to use its audiences as the central characters, with their needs and challenges as the plot. But most of all, it needs a clear and defined strategy.
All audiences are on a journey. The most effective content understands this journey and provides the answers to the questions they will have along the way. This investment needs to see a return and recognise preferences for different channels and media.
We'll help you create, build and tell your brand's story. We'll execute this story in a variety of media, with given objectives. We'll identify what works, and do more of it.
Content hub
AKA – Website
The hub of all your content is of course your website. User expectations are ever more demanding and user experience is paramount, no matter what device they choose - we'll help you turn your website outside in.
Infographics/
Micro graphics
A picture paints a thousand words; truer now than ever. People are information-rich but time poor. Images get shared 50X more than text – we'll help your audience get the picture.
Interactive content
Digital content for a digital age; interactive content can be both more engaging and of greater value to both you and your audience - we'll help get you in the game.
Video
Live action or animation, video is one of the most compelling and consumable media available for a diverse range of content from use-case, to how-to - we'll make your brand a blockbuster.
Articles & editorial
Your brand is now in effect a publisher across owned, earned and paid media. The lines between PR, content marketing and SEO are irrevocably entwined - we'll get you in the headlines.
Reports, research,
papers & guides
The content marketers stalwart; awareness, credibility and establishing empathy with an audience's challenges all in one place - we'll make you an author with authority.
Presentations &
Sales enablement
Your external content and engagement marketing needs to be joined up with your sales teams tools. From PowerPoint, competitor comparisons, interactive tools to RFP - we'll help you close the business.
Magazines/E-zines
Inspiring, informing, educating, building. Keeping the brand front of mind without the hard sell. Online or off - we'll make sure your customers read all about it.
Events
On screen, online, on demand, on stage. On your own or in a crowd - we'll make sure you're the star of the show.
Corporate collateral
The backbone of your content marketing, audiences still want the details around the company, its products and services - we'll create a library that everyone wants to check out.
Case studies
People want proof – it's as simple as that. Whilst their challenges might be their own, they get comfort from what you've done from others - we'll help you make a compelling case.
Driving the humdrum from HR
LUMESSE
The HR market can be a dull place, that refers to "Human capital" rather than "human beings". A rebrand gave Lumesse the opportunity to disrupt and differentiate
Read more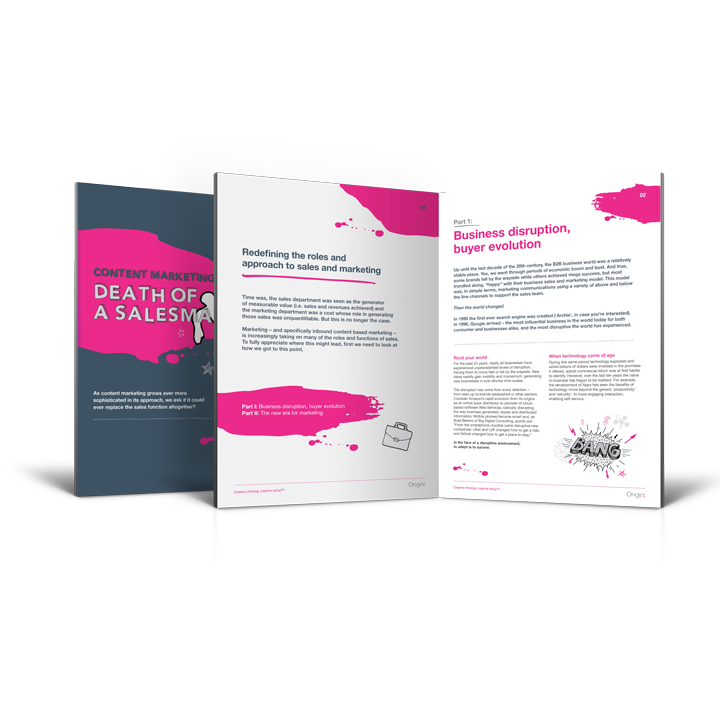 It's time for Smarketing.
B2B Marketers now have more ways to attract, engage and nurture potential customers than ever before. They can automate many of the processes, and gain insight at every stage.
Could we be approaching a time where sales teams dwindle or even become a thing of the past at the hands of the marketing department?
We take a look a look at the journey up to this point and explore the changing roles of the sales and marketing department and consider how, with a smarter, TRULY integrated sales and marketing model the cost of sales can be driven down, while lead-to-sales conversion ratios go up – it's time for smarketing.
Read more