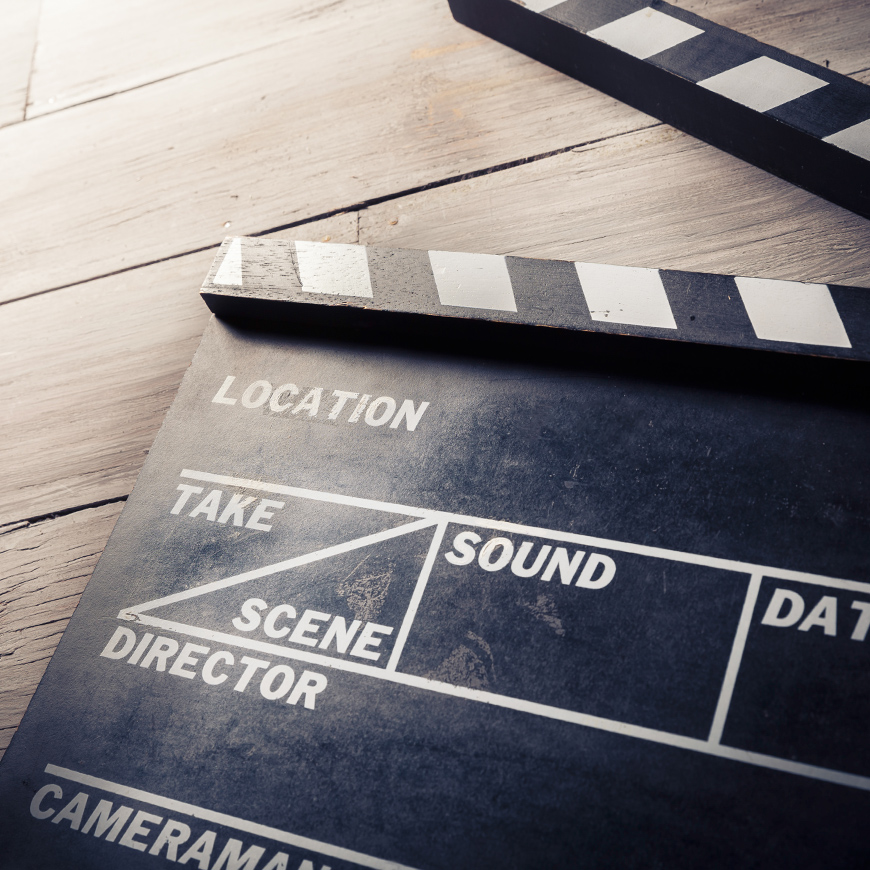 <<< Back to Blog
B2B CONTENT MARKETING
Video content marketing: Is your content camera ready?
We live in an age of exploration – exploration of ideas, data, emotions. However, when bombarded with so much information, how can we be sure that we obtain the knowledge that really matters? Video content is one of the answers.
Brands are in constant search of ways to increase engagement with their audiences. Many are already producing video content and according to Nielsen Research, it's set to dominate marketers' strategies in the near future. And, when it comes to its potential reach, video is a cut above the rest. YouTube itself receives more than one billion unique visitors every month – that's more than any other channel, apart from Facebook. One in three Britons view at least one online video a week – that's a weekly audience of more than 20 million people in the UK alone.
Over the past five years, brand and marketing professionals have started investing more time and resources in creating their own video portals as video's value and impact on lead generation, conversion and customer loyalty shows signs of continuing growth. According to Cisco, "by 2017 video will account for 69% of all internet traffic, meaning 'video-on-demand' traffic alone will have almost trebled. And, considering that the average Internet user is likely to watch on average 206 videos each month, it comes as no surprise that already almost 70% of marketers are incorporating video into their marketing campaigns".
Whether it's already part of your strategy or yet to be fully integrated, let's consider why video content is so important.
Your videos can fulfil different purposes by helping to:
Make a sale
Generate an inbound lead
Position your brand or build brand awareness
Build trust
Demonstrate a new product or service
Educate a market
Entertain
Video content is naturally engaging, it is easy to digest and can be used to answer the needs of diverse audiences. However, when producing any type of content, in particular material that aims to convey a precise messaging within a very short amount of time, it's important to remain focused on the core communication objectives.
Start by asking yourself what are the key points your audience want to hear and what are the key points that you want to say – bear in mind these might be different.
Tell the story
Although video is now less expensive to make than it was a few years ago, the considerations and requirements in terms of messaging, visual appeal and production value have increased considerably. Now more than ever, brands need to understand that in a crowded environment, only the best content will stand out.
High-quality, effective video content requires significant levels of skills and storytelling capabilities that most companies don't possess – either because they have restricted resources or because they lack the necessary skills to allow them to extract and maximise the content's true value. However, once created, videos have the power and flexibility to be repurposed in many ways across your marketing communications to inform, educate and entertain your target audience as, unlike other digital assets, video can be shared across multiple media channels whilst maintaining integrity.
Storytelling in B2B marketing has never been easy; both from a messaging and visuals point of view, and with video content the challenge is even greater. But video concepts can be really exciting. By selecting the right type of video – for example, animation, motion graphics, live action footage – for your purpose and letting your brand speak through it, you will be able to achieve your objectives - brand awareness, generate an inbound lead, entertain, make a sale, etc. If a picture paints a thousand words, then one minute of video is worth 1.8 million – so say Forrester's researchers.
Here we give you a couple of examples of our own video content work produced with the aim of helping customers achieve their very distinctive objectives…
Travelport – giving the brand a new direction
A leading content aggregator and distributor, Travelport delivers critical transaction processing solutions that empower the travel supply chain.
Travelport sought a fresh approach to its positioning, messaging, and communications – one that reinforced their leading position and differentiation relative to competitors. The new identity was rolled out across all of the company's regions and marketing activity – alongside advertising, exhibitions, collateral, presentations and a website, a branding video was created helping the business showcase in a consistent and recognisable way the new brand identity for the business.
Ciena – capturing a case study
When it comes to case study videos, the possibilities are endless. Either to convey the vision for a new project, a new business venture or a successful partnership; well-structured case study videos are an effective way to give audiences a familiarity with the company products, and what it stands for.
Offering advancing strategic initiatives and driving game-changing business through the maximisation of network infrastructures, Ciena understand that no matter how good your company reputation is, there's nothing like seeing (or in this case hearing from happy customers) when it comes to believing.
ESRI – bringing GIS into focus
Creating world-class GIS to help businesses, governments and other institutions make informed decisions using the power of geography, ESRI aimed with its product video content to showcase, with true meaning, the benefits and value-add of its offering …. [Graeme to add more info]
Knowing that 1 in 5 people are watching daily video content to do with their work, the value and impact of video content is no longer questionable so, whatever is your content video core objectives, always remember to…
Evaluate and execute a type of video that better suits your needs.
Eliminate the noise/clutter with relevant and compelling message that addresses your audience needs.
And most importantly, make your video content stand out. What you're saying may not be unique, but how you say it can be.
<<< Back to Blog