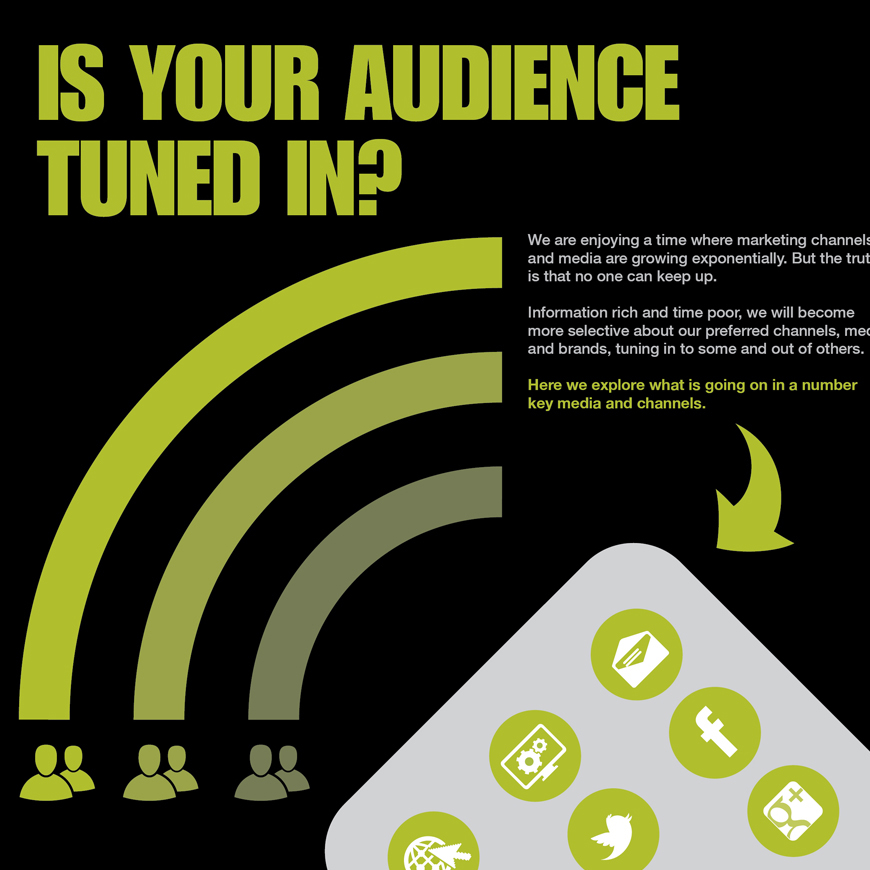 <<< Back to Blog
B2B AUDIENCE ENGAGEMENT - CHANNELS
The audience is listening - or maybe not
There are over 7 billion people on this planet. Over 3 billion of them are connected to the internet and more than 5 billion own a mobile phone. If you add to this the (r)evolution in Social networking and the constant developments in mobile technology, the possibilities that comes from connecting that many people are astonishing.
However, so too are the challenges. Markets keep evolving as information becomes available at the speed of light and sharable by the simple click of a button.
The channels from which to choose to connect and interact are numerous and so are the opportunities for deeper connections. BUT, how can you effectively reach your target audience when there are over 7 billion of us and over 2 billion actively exploring, discussing, sharing and selecting information across the web? What you need is focus and insight.
Social Media is unleashing a world of opportunities, but is your audience tuned in and are you following them? To give some perspective, here are the latest numbers on some of the key social media channels.

<<< Back to Blog